in Business&Entrepreneurship on Apple Podcast:
#4 in Luxembourg 01/2022
#6 in Finland 07/2021
#8 in Switzerland 12/2021
#9 in Ghana 09/2021
#9 in Ireland 09/2021
#10 in Austria 09/2021
#19 in Sweden 12/2021
#19 in Colombia 11/2021
#43 in Bahamas 02/2022
#48 in Taiwan 10/2021
#60 in Germany 01/2022
#65 in China 04/2022
#78 in Italy 08/2021
#150 in United Kingdom 05/2021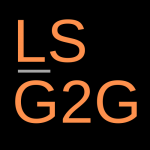 Learn from the experience of 
Investors, Entrepreneurs and Experts in the
LSG2G Community
pure networking. connecting people. agenda free
Do you like what we do?
Do you want to support the development of the platform? 
Do you want to support increasing connectivity in our community?
Join us… 
…and be part of exclusive "member-only" webinars and events
Funding Partner of the Community
LSG2G is a networking community for entrepreneurs, investors, scientists, business angels, politicians and service partners who focus on the development of promising deep tech programs to develop novel therapies, medical devices, diagnostics, platform technologies, preventive medicine and digital health solutions.
It is our mission bringing together the community to enhance connectivity between people. Increasing the chances of matching the right people with the right programs.