On Apple Podcast:
#4 in Luxembourg 01/2022
#6 in Ireland 04/2020
#6 in Finland 07/2021
#6 in Norway 06/2020
#8 in Switzerland  12/2021
#9 in Ghana 05/2022
#9 in Austria  01/2021
#10 in Slovakia 02/2023
#16 in Sweden 04/2021
#19 in Colombia 11/2021
#34 in Japan 10/2022
#43 in Bahamas 02/2022
#48 in Taiwan 10/2021
#60 in Germany 01/2022
#65 in China 04/2022
#78 in Italy 08/2021
#150 in United Kingdom 05/2021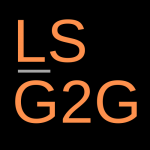 Learn from the experience of 
Investors, Entrepreneurs and Experts in the
LSG2G Community
pure networking. connecting people. agenda free
Many thanks to the organizers of LSG2G Networking Events. It is an ideal place to catch up with the life science community and get to know business angels, investors, and deep tech founders. tecnet got introduced to companies at the event, that are now in the portfolio of tecnet. I´m looking forward to future events.
The addition of audio/video podcasts to the event series is fantastic. It helps get to know international deep tech investors, life science teams, thought leaders, and service organizations.
Over the last years we had been re-evaluating Bicoll marketing strategy. We have been looking for new tools with the emphasis on the relation effort vs. effect. One of the choices was a podcast.

As I have been knowing Christian for a while and noticed his activity in the field of content creation, it was the first choice to schedule a meeting with him. And right after fix a podcast date and time.

Fair to say that content marketing is not an easy piece. It requires preparation and right setting as well as a good moderation. In Christian's hands it was a wonderful collaborative work. Moreover, he was tackling the promotion very professional and smart.

Christian's social media strategy indeed helped Bicoll to raise the brand awareness online.
Do you like what we do?
Do you want to support the development of the platform? 
Do you want to support increasing connectivity in our community?
Join us… 
…and be part of exclusive "member-only" webinars and events
Funding Partner of the Community
LSG2G is a networking community for entrepreneurs, investors, scientists, business angels, politicians and service partners who focus on the development of promising deep tech programs to develop novel therapies, medical devices, diagnostics, platform technologies, preventive medicine and digital health solutions.
It is our mission bringing together the community to enhance connectivity between people. Increasing the chances of matching the right people with the right programs.