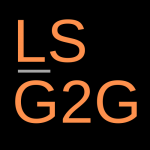 Learn from the experience of 
Investors, Entrepreneurs and Experts in the
LSG2G Community
pure networking. connecting people. agenda free
Do you like what we do?
Do you want to support the development of the platform? 
Do you want to support increasing connectivity in our community?
Join us… 
…and be part of exclusive "member-only" webinars and events
LSG2G is a networking community for entrepreneurs, investors, scientists, business angels, politicians and service partners who focus on the development of promising deep tech programs to develop novel therapies, medical devices, diagnostics, platform technologies, preventive medicine and digital health solutions.
It is our mission bringing together the community to enhance connectivity between people. Increasing the chances of matching the right people with the right programs.
When you are successful, it is essential to give back. A healthy life is built on a happy childhood. Every child deserves the best support towards reaching its full potential. We must create a society in which every newborn has equal rights and equal chances in life.
The life science get2gether platform is supporting SOS Children's Villages in their work and promoting their cause.
Let´s make the world a better place for our children.
Funding Partner of the Community